Samantha & Jacob's Engagement Session
Corn fields, farm land, and the beach, does it get any better? Samantha and Jacob decided to include many things that are special to them. Jacob's family's farm, their pup Henry, and the place they love to go, the beach. I love when couples can personalize their sessions.
One of the most exciting parts about this session was when they asked me to climb massive silos for a few photos. Originally, I was thinking yea, I can do that, no problem! Then arriving and seeing how insanely tall they were I started to panic haha. They assured me they do it all the time so I mustered up the courage to actually climb it. I was gripping the metal bars so tight I had blisters at the end haha! It was definitely an adventure I will never forget!
I'm so excited for these two and their future together. They clearly can take on anything together, no matter how dangerous (ahem, silo climbing) or adventurous.
No one else ask me to climb anything, I'm done! Haha! Enjoy all my favorite photos below! Also, view Samantha's twin sister's (Nicole) wedding here. So pumped to work with their family again!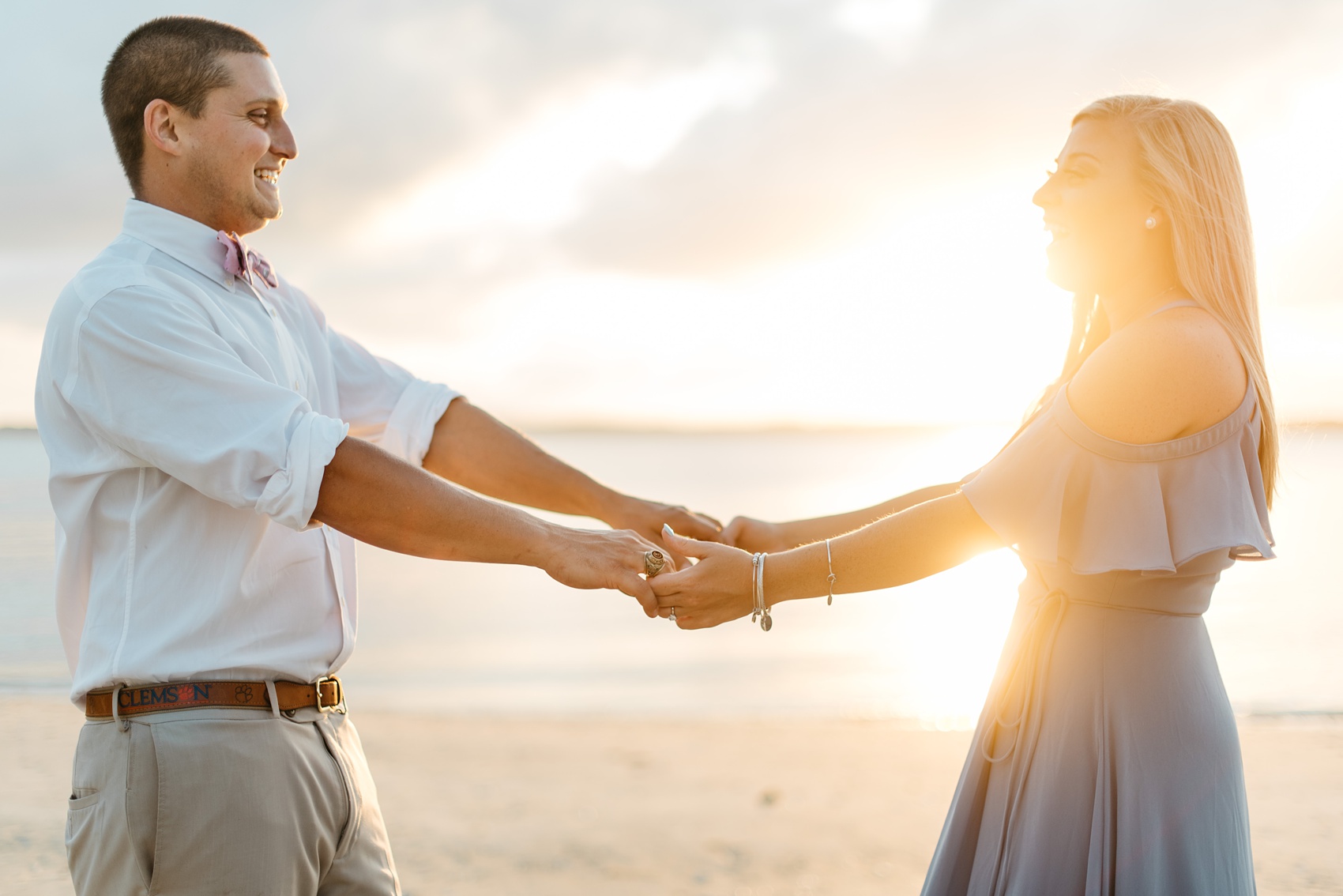 View more engagement sessions